Things You Should Know About Contesting A Will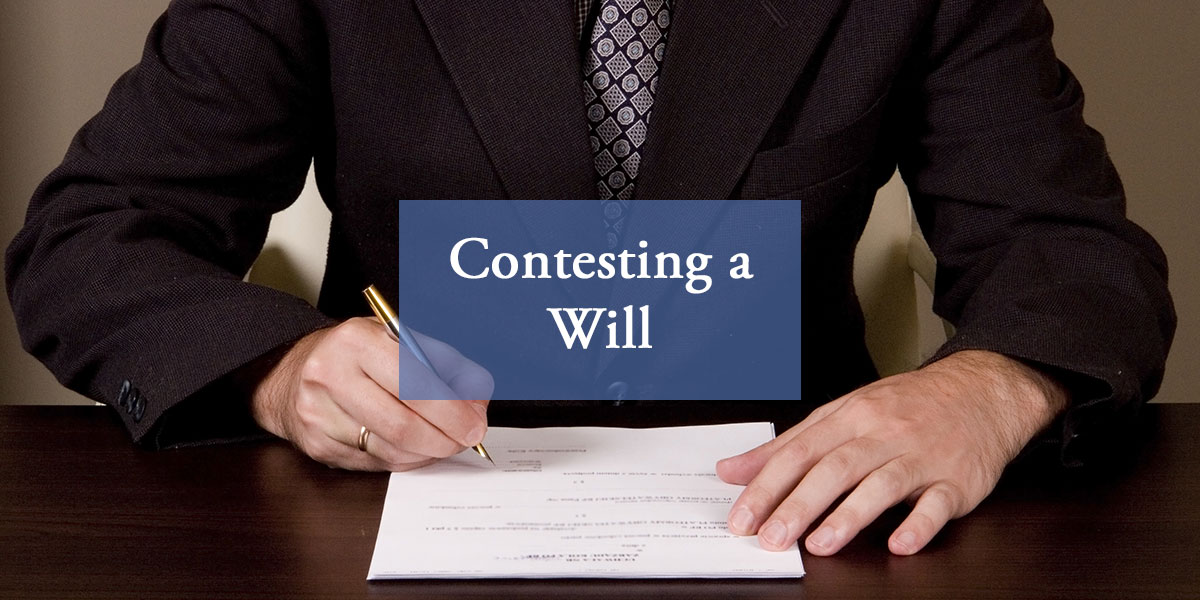 Contesting a will is one of the most challenging things to do. But sometimes situations of things could leave one without another option. While trying to file for a will contest, people must be aware of certain things concerning a will contest. Here are some of the things that are needed to be known concerning will contesting:
Will contesting is not cheap
This one of the most important facts you need to know. There is nothing cheap about filing for a will contest. So people who are filing for a will contest need to get their checkbook out and be ready to do a lot of signing because it will cost a lot of money. A lot of clients are compelled to ask if the lawyer will take the case on a contingency fee basis. The fee usually equates to one-third of what is received from the will. And this only happens when the client gets paid. Most lawyers do not accept payment on a contingency fee basis due to the high risk of not being paid. If a lawyer decided to accept a contingency fee, ensure that an investigation is done on the lawyer's experience, exposure, reputation, and history in cases like this. Meetings should be set with more than one lawyer in order to see their take on the case. This will help the person in need of a lawyer find the right one who will be committed to the case. There are a lot of lawyers out there who have no integrity and are willing to jump on any case they lay their hands on. One of the ways to get a good will contest lawyer is to ask for referrals from friends who have gone through the same situation.
Will contesting is the battle of the brave and the strong. One of the first things lawyers who are experts in this field usually do is to tell the client in need of their services the truth about how things are and how ugly they can get. Trying to prove a ground is not cheap and requires a lot of hard work and things could get very rough on the way. Because the other party that is being dragged will do everything they can to ensure they a vindicated. So proper thought is needed to be given before contesting for a will. Because once the case starts there is no going back. The road that leads to will contest is very rough. There will be a lot of accusations, misrepresentations, lies, and discoveries. One should be sure they can handle all the risk and pressure that comes with it. Here are some of the things that could happen to anyone who wants a will contest:
People may begin to perceive them as greedy people.
Their character may be called into question
They might be accused of not having a good record in the family and not having a good relationship with the decedent.
So it is important to be prepared for issues like these when they arise in court.
Quick decisions are needed
Once an attorney is hired, he or she will immediately begin to work with his/her client in other to develop a plan for the case. The client will be advised to file a lawsuit immediately in other to be the first one in the courthouse. Due to the limited time attached will contest, things must be done fast. There is no need to prolong the case. If action is not taking fast enough, there are chances that they might be barred from filing a law contest. And this will automatically mean that you will have to stick to what the will says. So speed must be taken into consideration. So it is only intelligent that a lawyer is consulted immediately after the will is read.
This is one thing anyone filing for a will contest should have at the back of their mind. Immediately the litigation has started and the lawyers have had time to exchange information and do some fact findings, the lawyer will discuss the weakness and strength of the case. This process is one of the most important aspects of this case. Sometimes, this is the point where one side of the parties involved presents the other with a settlement offer. This is one of the easiest routes to take in will contest because it will end the litigation period without wasting time and energy and there will be no need for a trial. Sometimes, people get tired of fighting at that point and they will begin to consider settlement rather than having the case dragged to trial. Or sometimes, the lawyer may see the weakness in the case and advise his/her client to take a settlement and walk away instead of fighting a lost battle. These are the possible things that could happen.
Lawsuits are an emotional roller coaster
Lawsuits are not cheap and there very draining. Filing for a lawsuit is not the easiest thing to do. It takes a lot of energy and strength to go through one. It gets devastating over time especially when it's been dragged for a long time. Aside from the fact that lawsuits are far away from being cheap, it causes uneasiness. The best way to approach a lawsuit is to be logical. Getting so emotional about it could cause more harm than good. Will contest should be approached with wisdom and logical reasoning. It will help maintain a stable emotion while the case is going on.
Don't keep your hopes high
Expect to worst while you hope for the best. Having high hoes about a lawsuit is not the best thing to do. Anything can happen and the person filing for a law contest is at risk of things not going in their favor. So they must have this in mind. It will save them the emotional trauma that comes with cases like this.